Sep 21, 2022
The perfect material? We got you covered!
When choosing furniture for your home, there's always the question of materials. A key decision making factor and one which is incredibly important. Not only the colour choices but the actual material. 
We completely understand, to the point where we design all our pieces if we were designing our own home. Because the materials, and their importance matters.
Whether that's the sofa material, armchair, dining chair, dining table, bar stool, cabinetry, all materials have a purpose and we design accordingly.
Lets start with the dining room and kitchen area. One of the busiest places in the home, and one of the best places too 🙂
We are constantly launching new materials and we will add these to a follow up article as they launch.
Let's begin with faux leather! Faux leather is a beautiful material which is known for being very hard-wearing.  It requires little maintenance and retains its smoothness. A material known to be durable, it is also stain resistant. And if there were to be any spills, simply wipe clean. Faux leather is also UV resistant, retains its colour and doesn't fade easily. It's soft to touch and ready to be the focus of your dining chairs or bar stools.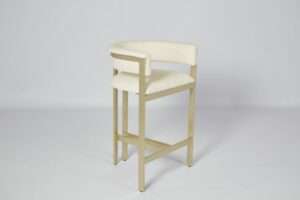 Next on the list is Velvet. One of most luxurious materials with many colour choices to give vibrancy to your home.
Our velvets have over 100,000 thread counts which is considered commercial grade material. We also have developed our velvets to be liquid resistant so its wipe clean. Adding a safeguard protector is a sure way to also prevent any stains!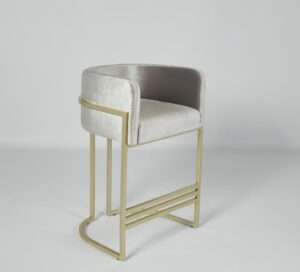 Lastly we have a fabric with cotton and polyester blend. A soft, cosy fabric that beautifully contours the chairs. A material that also has over 100,000 thread counts and has a collection of warm, neutral tones. Creating a beautiful visual harmony for your room.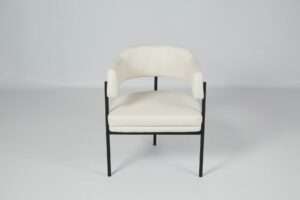 With all fabrics, we are here to offer any advice or answer any questions! We always want to ensure we're on hand to create the perfect balance of design, comfort and practicality. A perfect space for you and your family and for entertaining guests in your beautiful home.
You May Also Like
Oct 13, 2022

London Enterprise Awards Winner

We are delighted to have been voted Most Luxurious & Affordable Furniture Company 2022 in the recent SME News Greater London Enterprise Awards! We continue to strive to offer

Read More

Aug 12, 2019

TOP TIPS TO CREATE A BRIGHT AND AIRY ROOM

Best Suited to: ROObaba and ROObargain. Here we look at ways to create a bright and airy living room and dining room.

Read More